DWC Speakers and Sessions
We're lining up fantastic information for you at DWC. Here are a few topics and amazing speakers you'll hear this November in San Diego!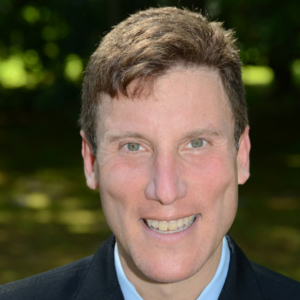 Bruce Tulgan
Digital Wrap Conference
Winning the Talent Wars: Build a Winning Culture of Attraction, High-Performance, and Retention
The number one issue troubling contractors today is the increasing difficulty of recruiting, motivating, and retaining the best talent. Employers have two options: Enter a bidding war for the best employees, or build the kind of culture that will make the top talent want to come work in their organization and stay longer.
Bruce will lay out the challenges, causes, and costs of today's technician wars then reveal the elements of a winning culture and how to get there.
Bruce Tulgan is internationally recognized as the leading expert on young people in the workplace. He is the founder of RainmakerThinking, Inc., in New Haven, CT, a management training firm focused on the impact of generational difference in organizations. Bruce is the author or coauthor of sixteen books. Bruce's work has been the subject of thousands of news stories around the world and he has written for the New York Times, USA Today, and Harvard Business Review.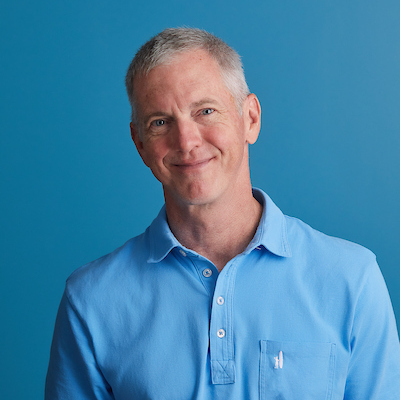 Billy Marshall
Digital Wrap Conference
Think big, sell big, and pay big to create a big ass brand.
The silver lining of today's unprecedented economy with a recession that didn't behave as expected and inflation that ballooned prices for everything is a once-in-a-lifetime boom for commercial services. Capital investment in existing infrastructure creates virtually unlimited demand from customers who will appreciate your premium program without thinking twice about paying its premium price. How do you attract those premium customers and top-performing employees who deliver a high-value experience? With a bigger brand. A bigger brand that garners the attention of all the people who are key to your success. ServiceTrade CEO Billy Marshall's keynote addresses how building a premium brand is the key to attracting all the right customers and the right employees for your contracting business to build extraordinary value.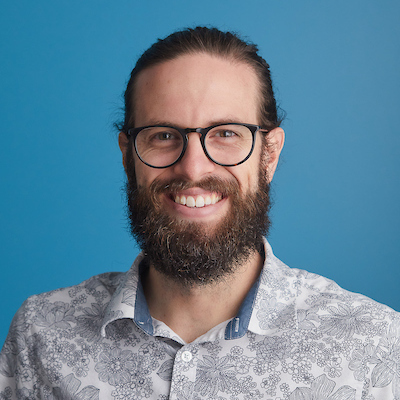 Shawn Mims
Digital Wrap Conference
Reality Check: Are you still lying to yourself about your business?
Feelings can fool you into believing you're doing all you can to run your business as effectively as possible. Feelings can also fool you into ignoring the things that are making a positive difference that can be difficult to see. In Shawn Mims' typical style, he'll challenge you to set aside biases, feelings, and assumptions, and make decisions for your business based on data and facts.  Shawn will share industry performance benchmarks that you can compare to your business and tips for where to prioritize your efforts to make the most impact.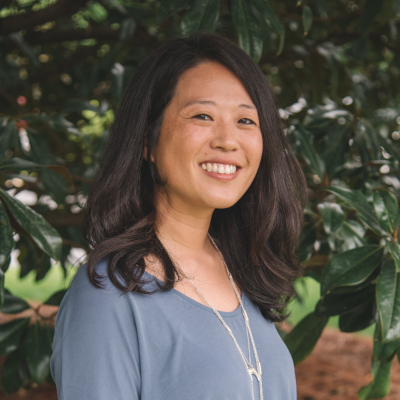 Anna McMahon
Digital Wrap Conference
It's for employees, too. Using a digital wrap to energize employees.
To build a premium brand that attracts the best customers that pay the best rates, you must ensure your employees' ability to deliver the highest-value services. How should a leader set a clear vision and create individual goals that will give employees a sense of personal achievement and the thrill of a financial reward? Anna McMahon is a sales vice president who leads a team of more than 50 sellers to achieve 50% year-over-year sales growth goals. Anna will provide advice for establishing goals, empowering your employees to get it done, and creating rewards that increase employee satisfaction and retention.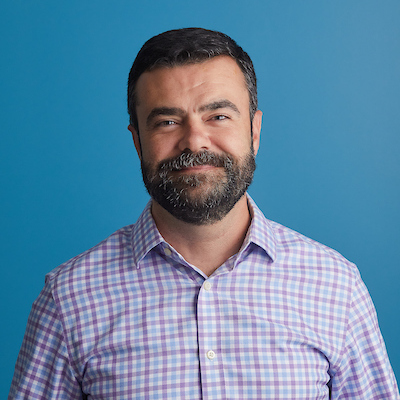 James Jordan
Digital Wrap Conference
Get to wow now: How creating immediate value for your customers strengthens your brand.
Humans thrill at instant gratification that reinforces a good decision. How can a commercial contractor build gratifying wow-moments early in customer relationships and keep them going regularly throughout the service contract? James Jordan will examine a part of your business that you might not have thought about in a while, one that will snuff-out customer churn and turn more of your first-year customers into high-value, long-term customers.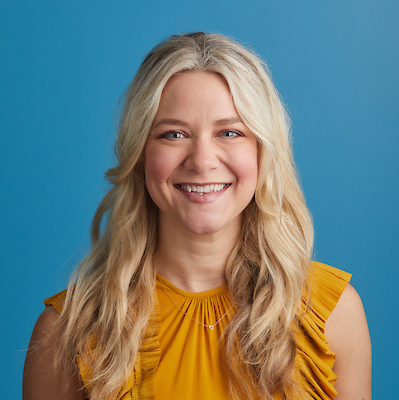 Lauren Rice
Digital Wrap Conference
Everything is content. Everyone is talking, so where is your story?
Tick-tocked, snapped, linked, faced, tubed, and tweeted – there are more ways to tell your story than ever before. Instead of dismissing the idea of sharing the story of your commercial service brand through these channels as folly, learn from companies like yours that are using them to attract prospective employees and prospective customers. Rated as an influencer among her peers, Lauren Rice will guide a study of what works in social media and content programs throughout the industry. Lauren will teach you how a digital wrap turns your work into a content engine that will drive positive interaction with the people you most want to engage.
Morning/Afternoon
Fishing with ServiceTrade's Chief Angler (and CEO) Billy Marshall
Morning/Afternoon
Golfing at Torrey Pines.
6:30 – 10 pm
Welcome reception and dinner at the resort.
8 – 9 am
Breakfast is served
9 – 5 pm
General session
Lunch is provided
6 – 10 pm
Dinner and ServiceTrade's 10th birthday party on the beach at the resort
8 – 9 am
Breakfast is served
9 – 1 pm
General session
Lunch is provided
1 – 4 pm
Breakout sessions
Evening
If you're staying over Tuesday night, join us for a fun evening in San Diego.
Further details about the full agenda including speakers, presentations, and breakout sessions will be added as they become available.
This event is weather permitting
Our guides will give us all the equipment we need for a two-hour tour of Shem Creek.
Join us for a fun, casual dinner at a nearby beach house.
Whether it's at Wild Dunes, in Charleston, or points in between, enjoy the day before the Welcome Reception begins at 6 pm.
Welcome Reception & Dinner
Our kickoff party is so much fun! Join us for appetizers, dinner and drinks to break the ice and kick off DWC19.
The most important meal of the day is provided.
All attendees are in general session.
Keynote Speaker Matthew Dixon
The Effortless Experience: Conquering the New Battleground for Customer Loyalty
Everyone knows that the best way to create customer loyalty is with service so good, so over the top, that it surprises and delights. But what if everyone is wrong?
In their acclaimed international bestseller The Challenger Sale, Matthew Dixon, and his colleagues busted many longstanding myths about sales. In The Effortless Experience, Dixon and his team turn their research and analysis to a new, vital business subject—customer loyalty—and once again turn the conventional wisdom on its head, producing one of the most influential books ever to be published in the customer experience and customer service space.
The idea that companies must delight customers by exceeding service expectations is so entrenched that managers rarely even question it. They devote untold time, energy, and resources to trying to dazzle people and inspire their undying loyalty. Yet the careful research conducted by Dixon and his team over more than five years and tens of thousands of respondents proves that the "dazzle factor" is wildly overrated—it simply doesn't predict repeat sales, share of wallet, or positive word-of-mouth. The reality:  Loyalty is driven by how well a company delivers on its basic promises and solves day-to-day problems, not on how spectacular its service experience might be. Most customers don't want to be "wowed"; they want an effortless experience. And they are far more likely to punish you for bad service than to reward you for good service.
The Effortless Experience takes its audience on a fascinating journey deep inside the customer experience to reveal what really makes customers loyal—and disloyal. In this presentation, Dixon lays out the four key pillars of low-effort customer experience, along the way delivering robust data, shocking insights and profiles of companies that are already using the principles revealed by the research, with great results.
Keynote Speaker Billy Marshall
Get Ready for Greedy Growth: Strategies to Build Lasting Competitive Advantage During an Economic Downturn
The recession is coming because it always does.  When it hits, are you going to be ready for greedy growth?  A recession means all of the easy money flowing from installations and construction will dry up and the labor market will swell with technicians looking for work.  It also means that weak customers will get weaker, becoming further compromised in their ability to pay your invoices. Now is the time to lock in your best customers, make a plan to steal your competitors best customers, and become the obvious landing spot for technicians looking for a more stable home.
In his keynote, Billy will help you make a plan for greedy growth during the coming recession. When your best customers are impervious to the low-price pitch of One Truck Chuck and any other competitor, you can focus your efforts on prying away the customers of your strongest competition and filling your employment roster with the best technicians.  When the boom cycle begins again, your company will be the most valuable player in your market because you were greedy when others were fearful.
Meet the exhibitors and members of the host team.
We'll step across the street from the conference center for lunch on the Wild Dunes property.
Selling the Effortless Experience in Plus, Premium, and Platinum
An effortless customer experience begins in the sales process, but does easy for the customer and sales mean impossible for your service delivery team? What if you sold plus, premium, and platinum packages priced to match the increasing value at each level? Imagine not having to negotiate every item of your contract. Can it work in a service company? Can you have customers select what they value from a menu of options instead of beginning every sale with a blank sheet of paper?
In her presentation, Selling the Effortless Experience in Plus, Premium, and Platinum, Anna McMahon will show you how the new subscription economy works in some pretty surprising places.  Together we will discover how it works in commercial service contracting. What do you stand to gain? More sales opportunities, a clear way to stand apart from the competition, and an effortless experience that clarifies for the customer what – and why – they buy from you.
Tech brief: Find the right technical expertise to solve your business problems
Reality Check: Who is Lying to You About Your Business?
You've been had and the lies are holding you back. Your customer service data tells the truth about your effortless customer experience and how your business is performing. But biases and half-truths could be leading you down the wrong path. How do you know what's real?
In his presentation, Reality Check: Who is lying to you about your business?, Shawn Mims will teach you how to cut through the lies with data. You'll learn how to make data-driven decisions, how to study your data to better serve – and earn more from – new and existing customers, and how to build a long-lasting data culture that gives your company another competitive advantage.
Spend some time with our exhibitors and sponsors.
Tech Brief: Protect Yourself from Ransomware
Success, Not Service: The Shift That Creates Effortless Loyalty
Two years ago, James Jordan changed the focus and the name of ServiceTrade's support team from "customer service" to "customer success" and instilled a more proactive mindset across the entire company. Doing away with a repair mentality that fixates on gross margins frees up a service business to drive customer satisfaction and in turn, long-term loyalty and higher margins.
In his presentation, Success Not Service: The Shift that Creates an Effortless Experience, James will share a plan for a service business to break out of a reactive service model that creates disloyalty events and shift to the proactive, effortless, loyalty-earning experience that Matt Dixon describes in his keynote.
Enjoy dinner and conversation with everyone at DWC19 at a beautiful location at Wild Dunes.
The most important meal of the day is provided.
All attendees are in general session.
Keynote Speaker Phil M. Jones
Making Your Own Luck – Success Principles to Win You More Customers, Who Come Back More Often and Spend More
Standing in the way of success for most people are the self-sabotaging conversations they are having with themselves that create their limiting beliefs and result in success being something that only "other people" experience.
The great Henry Ford once said "Whether you think you can, or think you can't – you're right" and it is this quote that has provided a mantra to Phil's life to date and resulted in him personally and supporting thousands of others to grow their own successes.
Attendees of this powerful presentation benefit from witnessing Phil deliver live coaching to the entire audience that reframes their thoughts, destroys their limiting beliefs and helps them realize a new reality in which possible becomes true to them and they are inspired to reach a new height for themselves and their business.
Phil provides precise examples that show every audience member that more is possible, from every meeting, event, phone call and conversation. You'll watch the long-term results of an empowered, inspired and enabled workforce that has more of the tools they need to achieve more of what is possible.
Spend some time talking to our sponsors, exhibitors, speakers, and other attendees.
Stories of Usage and Reward – MIPS Impact Revisited
At DWC18, we shocked the audience with real-deal stats about the number MIPS (marketing impressions per service) they were using to engage their customers. The takeaway? Everyone could do better. So how have things changed in a year? David Teeter has the latest stats.
David works with ServiceTrade customers to study their account statistics in order to overcome roadblocks to maximum customer engagement and service value. In his presentation, Stories of Usage and Reward – MIPS Scores Revisited, he'll show how following best practices is improving business performance, how higher MIPS leads to more growth, and why a volatile economic time is when you need to stop worrying about change and start making it happen.
ServiceTrade Roadmap: Faster Horses and Ferraris Share the Road
Service contractors are in a unique position of needing a faster horse (streamlined operations) and a Ferrari (new technology for delivering differentiated customer service). Innovations in ServiceTrade and new integrations with other modern applications give you both the faster horse and the Ferrari. How will we keep making operations more streamlined? What new solutions will make things more effortless for your customers? Good news — we have a lot of ideas.
Chief Technology Officer Brian Smithwick will outline the initiatives ServiceTrade is investing in that will reduce effort, friction, and frustration for technicians, the front office, the back office, and everyone in between.
We'll step across the street from the conference center for lunch on the Wild Dunes property.
For the remainder of Tuesday you will have time to attend small-group, interactive workshop sessions.
Choose from any of three workshops offered from 1 – 2 pm.
Choose from any of three workshops offered from 2:15 – 3:15 pm.
Choose from any of three workshops offered from 3:30 – 4:30 pm.
Let's wrap things up with a toast on the porch at the conference center.
We'll arrange transportation to go into town for an evening of dinner and fun. We're having dinner at Leon's Oyster Shed and drinks at Star's rooftop bar. Please join us for this fun evening out in a beautiful city.
Select date to see events.